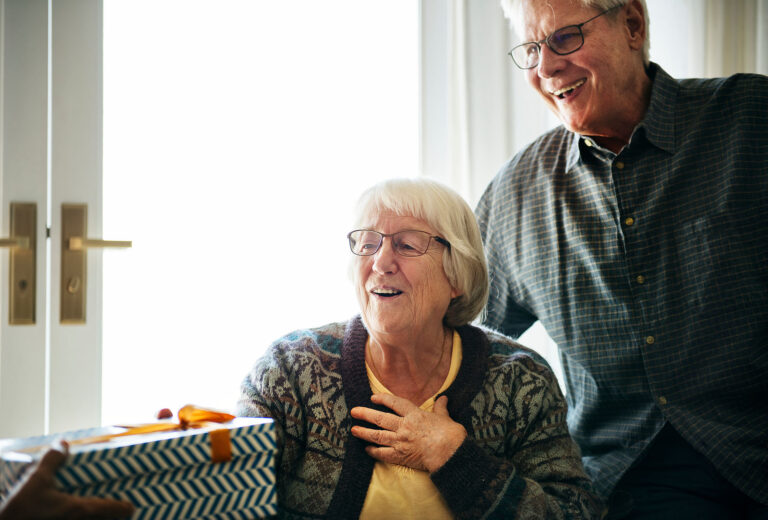 Gift Ideas When Space is Limited
Home environments often get smaller as we get older. Some of us downsize. Some of us move to retirement, assisted living, or skilled nursing communities where space is at a premium. We simply do not have the room to store even the most cherished gifts.
Finding the right gift for someone living in a small space, can be a real challenge to. Of course, the best gift of all is sharing your time, love, and continued involvement is the person's life. However, for those times when a tangible item is necessary, we've pulled together a few gift ideas for folks with limited space.
A few helpful suggestions...
A window birdfeeder. Give someone the gift of birdwatching with a birdfeeder that attaches right to the window.


Adopt a star. Registering and naming a star for someone is a fun, lasting way to show how much you care. You may want to give the recipient a small, collapsible telescope as well.


Audio books. Audiobooks are convenient, affordable, and versatile. Audiobooks can be gifted individually or as part of a monthly subscription service, which gives the person freedom to choose their books.


An entertainment streaming service. Streaming services allow people to watch television shows and movies whenever they want, and many offer digital gift cards for a specific amount of time.


A tablet or iPad. Both access the Internet and can be used to help people keep in touch with loved ones online. Some are designed specifically for seniors.


Game and puzzle books. Almost everyone loves the challenge of tackling crossword puzzles, word searches, Sudoku, and other popular games or puzzles.


Adult coloring books and colored pens or pencils. Coloring is a great was to stay creatively challenged.


A charitable donation. Making a donation in someone's name to a favorite charity is sure to mean a lot.
We are not old, we are seasoned!
Don't forget to visit us on FACEBOOK!