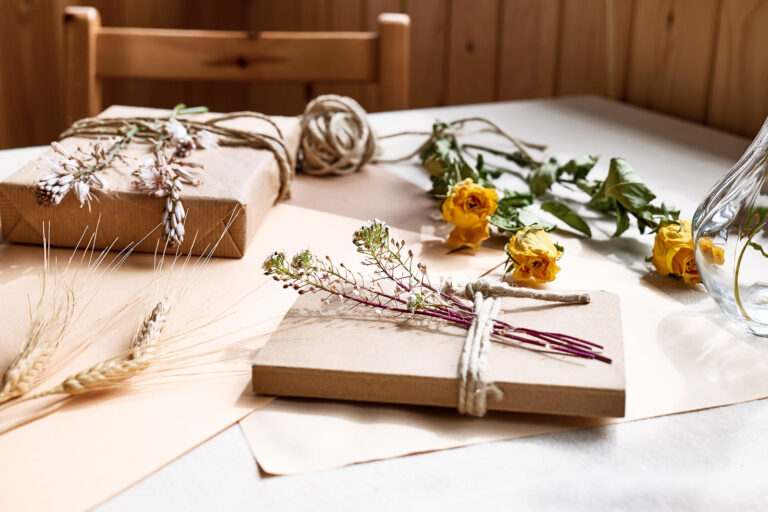 Giving a gift of any kind for any reason shows someone you care. Today, it's possible to send virtual gifts and gift certificates by email or text. But a virtual gift is not the same as a gift you've taken the time to select and then wrap yourself.
Every gift has its own special meaning, but how you present the gift has an impact as well. When it comes to gift wrapping, first impressions matter.
Eye-catching wrapping is like icing on a cake. It creates a mood and makes everyone feel more festive. Pulling off bows, tearing at paper, and unfolding tissue are all part of the fun. With some advanced planning and a little inspiration, extra special gift wrapping can be a snap.
Tips to help make the gifts you give look more festive…
USE A PERSONAL TOUCH  – Create your own wrapping paper by designing a collage of photos of family and friends on your computer, print it out, and wrap your gift! Or glue photos directly on to your wrapped gift. Try painting or drawing on plain paper to create a one-of-a-kind design.
ELEVATE THE BASIC – Plain brown paper and plain brown paper gift bags can be purchased in bulk. They come in all sizes and can be a blank canvas for all kinds of creativity. For example, cover a portion of a bag with glue and then sprinkle with glitter. Let the bag dry before filling with some tissue paper. Or elevate the look of brown paper with some twine and items from nature, like dried flowers or leaves.
ADD ENHANCEMENTS – Add to the look of any gift wrap by attaching dried or silk flowers, stickers, charms, ornaments, silk flowers, candy, or items from nature. Get creative and stretch your imagination.
GRAB SOME COLORED TISSUE PAPER – Tissue paper is fun and dresses up any gift. Use it inside gift boxes and bags or even use it to wrap presents instead of traditional gift wrapping paper.
DON'T FORGET GIFT TAGS – Try using self-sticking tags so they won't come off before they should. You can also cut up old greeting and birthday cards to use instead of tags. Just add the "to" and "from" and tape them to the parcel.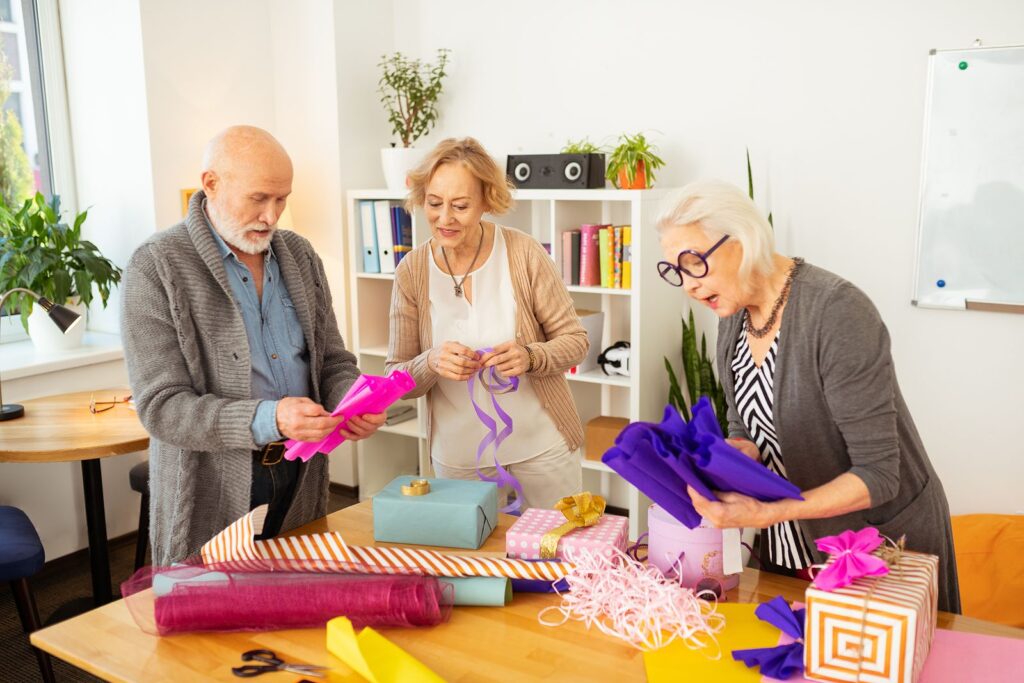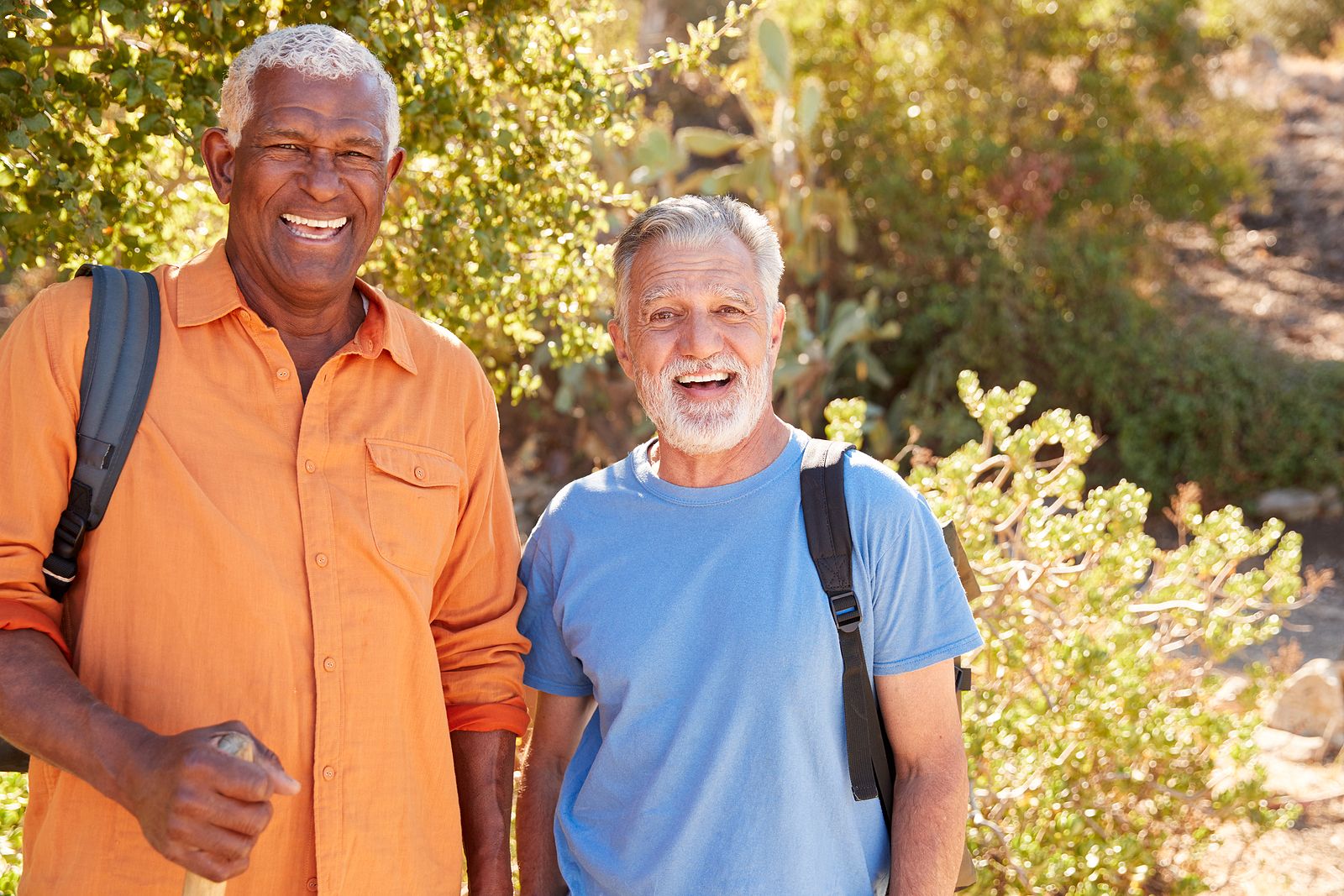 We are not old, we are seasoned!
Don't forget to visit us on FACEBOOK!