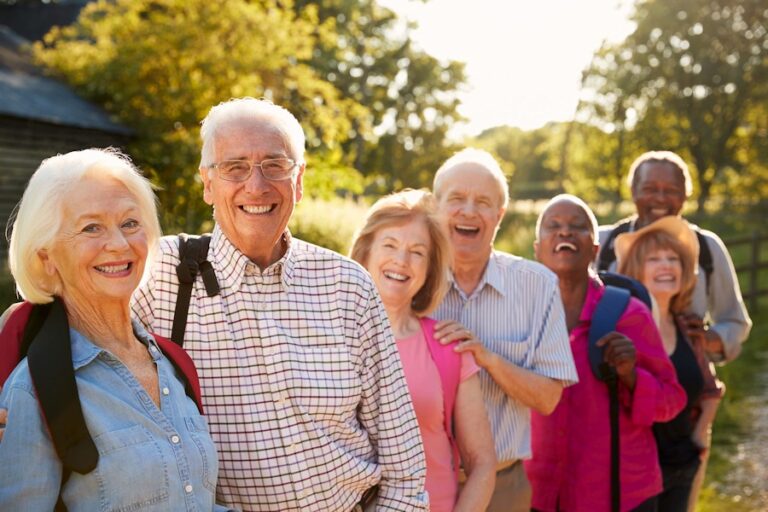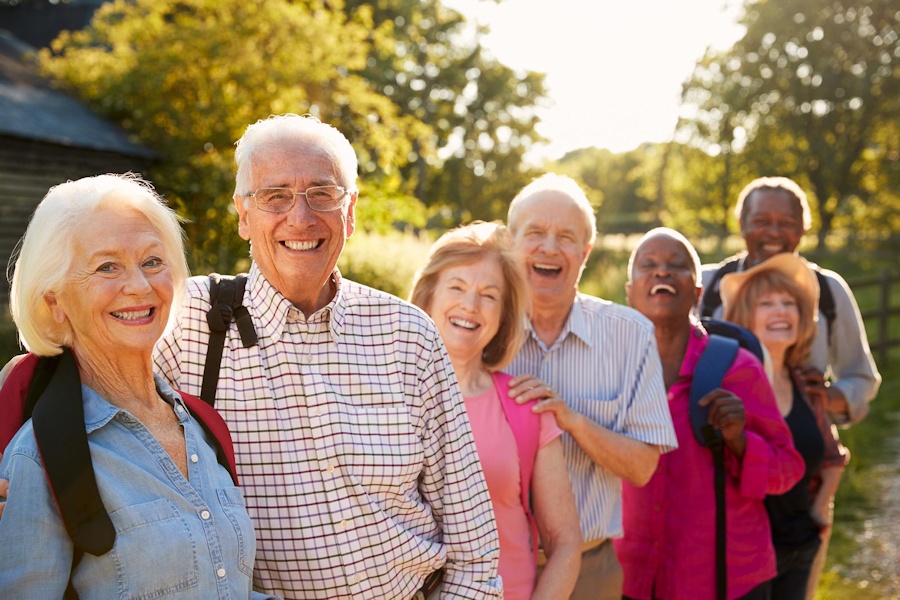 Group Tours… A Popular Way to Travel
Taking a vacation should be fun and carefree. It should be… but vacations that are fun and carefree usually entail a whole lot of planning and preparation beforehand. One way to avoid the hassles of arranging a vacation on your own is by traveling with an organized group.
Group travel organizers plan out all the details of a vacation, leaving very little planning to do on your end. Most group tours offer completely pre-planned itineraries that include all accommodations, dining arrangements, and transportation, as well as daily sightseeing activities and assorted adventures. Many offer an all-inclusive price that covers the cost of every aspect of the vacation, including flights, hotels, meals, and admission fees.
Similar travel companions
There are group vacations that cater to every type of traveler. Many are geared specifically toward those of us in our "seasoned" years and offer vacations for different levels of physical ability. Traveling with a group exclusive to people in their seasoned years provides the chance to meet new friends within your age range who have similar interests and abilities. Group tours are also available for other specific demographics, like women or solo travelers.
Wide-range of destinations
Some group tour organizers focus on one specific area of the world while others offer vacations to different locations. You can find a group tour to just about any destination or designed around almost every interest. If you are a history buff, you can go on a journey that takes you right into the heart of a past civilization. If you love to try new foods, you can take a trip with a culinary theme. If you want a relaxing, quiet, less active vacation, you can certainly find one that fits the bill. On the other hand, if you are looking for a more active, adventurous vacation, there are plenty of options that include hiking, biking, rafting, etc.
If you take a group vacation with a company that has been in business for a while, you may have the opportunity to enjoy travel experiences that might not be available to just any "run-of-the-mill" traveler. For instance, some organizations have connections that will get you behind the scenes at a famous landmark, museum, or attraction. You may have a chance to try out restaurants only known to local residents.
Some group tours stick to a very organized itinerary that is written in stone and not very flexible. Such a group is a good choice if you like having a set schedule to follow and would rather not have to make lots of decisions while vacationing. There also are group tours that offer a menu of options you can select from before or during your trip, including daily excursions and/or evening activities. One of these groups might be a better option if you are a flexible, "go-with-the-flow" kind of person and would rather have more input into your travel agenda.
Many groups offer blocks of free time so you can make some decisions on your own. You have the opportunity to head out on your own for a little independent investigation or to put your feet up and enjoy a cup of coffee or drink while you enjoy the local atmosphere and scenery. You may even decide to take a nap.
Most group vacations are led by at least one travel expert who functions as tour director and stays with the group throughout the entire trip. A tour director serves as a resource, educator, companion, and problem-solver for the group. He or she will be able to tell you what to expect at each location and during each activity. For example, the tour director will be able to tell you if visiting a certain location will involve a great deal of walking and might not be unsuitable for someone with limited physical abilities or stamina. In that case, the tour director might arrange for you to take a bus tour of the area instead.
If you think you may be interested in traveling with an organized group, you may be able to find a resource right in your own neighborhood. Many local senior/active adult centers and places of worship are associated with group tours. You can also search for tour groups in your state on the Internet.
A few helpful suggestions…
Check out the group tour organizer. Many group travel companies are reputable, but it is important to be aware that some are not quite so trustworthy or dependable. Even if the organizer of your trip appears to be legitimate, always research the company extensively before giving out your credit card information, paying any fees, or signing any documents. Conduct Internet searches of the company's name and words like "review" and "scam." Also check with the Better Business Bureau.


Ask questions. If you are unsure about any aspect about the trip, make sure to get all the answers you need to feel comfortable and secure about your vacation plans. A legitimate group tour operator should provide a phone number you can call to speak with a knowledgeable representative. Don't hesitate to make inquiries.


Get cost specifics up front. Find out exactly what is included in the price you're being asked to pay for your vacation. Most group tour organizers charge one fee that includes hotels, transportation, guides, entry fees, and a certain number of meals each day. Make sure there are no hidden fees that are not part of the overall price. Ask if any excursions will need to be paid for separately.


Expect a detailed itinerary of your trip. The group tour organizer should be able to provide you with a comprehensive agenda of where you will be at every point during your vacation. Before you head out on your trip, you should know the route you will be taking, the accommodations where you will be staying, the modes of transportation you will be utilizing, as well as contact phone numbers you can leave with your friends or loved ones. You should have an accurate picture of the activities, excursions, and meals that will be part of your trip, even if you'll be following an adaptable or flexible schedule.


Ask for an overview of the ability level required for the trip. You will want to know in advance if you have the physical ability and stamina needed to enjoy and get the most out of your trip. Do not settle for a standard answer like "suited for all ages." Find out exactly how much walking will be involved as well as the length of all bus, car, train, and/or plane rides. In addition, make sure to ask about air quality and altitude in the different areas you will be visiting.


Make sure destinations are safe. You will want to know that the places you'll be visiting provide a high level of safety and security. Unfortunately, there are areas around the world today that are not safe for tourists. Even if your destination or destinations have a great safety record, find out if you will be traveling through or spending time in areas that may present a potential risk of danger.


Learn about the expertise and training of staff. Tour directors and guides should be experienced travelers who are very familiar with the many different kinds of issues that can come up while vacationing. They should be highly knowledge able your travel destination(s). They should be able to communicate clearly and effectively in the areas you visit, which may mean knowing various languages. If your trip is geared toward a certain age group, staff should be aware of the needs and interests of that age group. In addition, all tour directors and guides should be trained in life-saving first-aid techniques.


Inquire about solo travel. If you are thinking about vacationing with a travel group by yourself, you will want to know what traveling solo will entail. Some group tour operators charge solo travelers a higher rate, because they require single rooms. Many companies have programs to help solo travelers find compatible roommates. If you decide you want to share accommodations, find out how the company makes these arrangements and request background about your "travel mate." Ask to communicate with the person in advance. Learn about the arrangements that can be made during the trip if "travel mates" realize they are not compatible.


Ask about the size of the group you'll be traveling with during your vacation. Some group travel organizers offer both large and small group travel packages. A larger group may be able to fill an entire commercial passenger plane while a smaller group may fit around just a couple dining tables. You might prefer traveling in a larger group if you enjoy being around a lot of different people or you may favor a smaller group if you are interested in really getting to know each of your travel companions.


Request information about cancellation and refund policies. Every group tour company has specific policies about cancellation and refunds. Before you make your decision or pay any costs, you will want to read these policies very carefully and inquire about anything you do not understand fully. Make sure you will be refunded if the company cancels the trip for some reason and how much advance notice you will receive in such a case.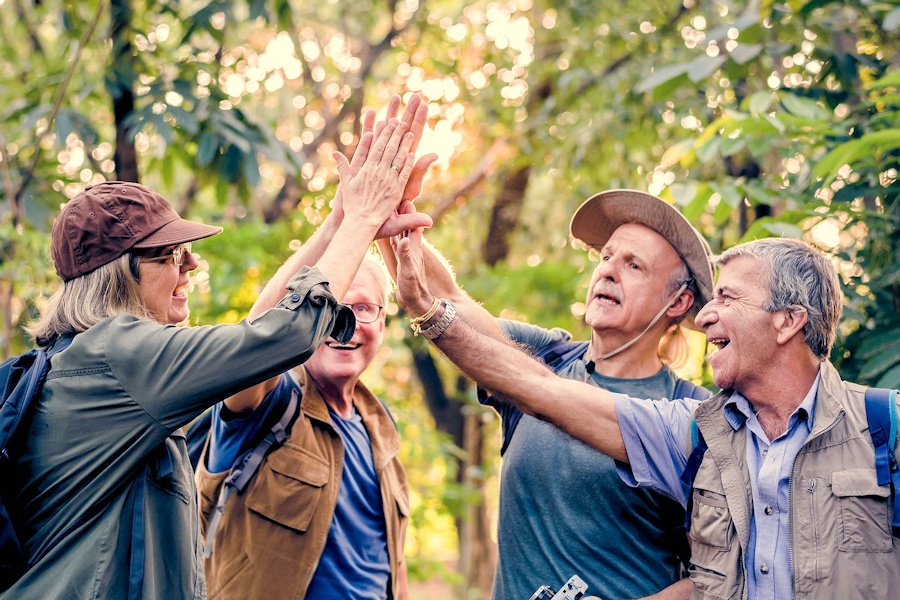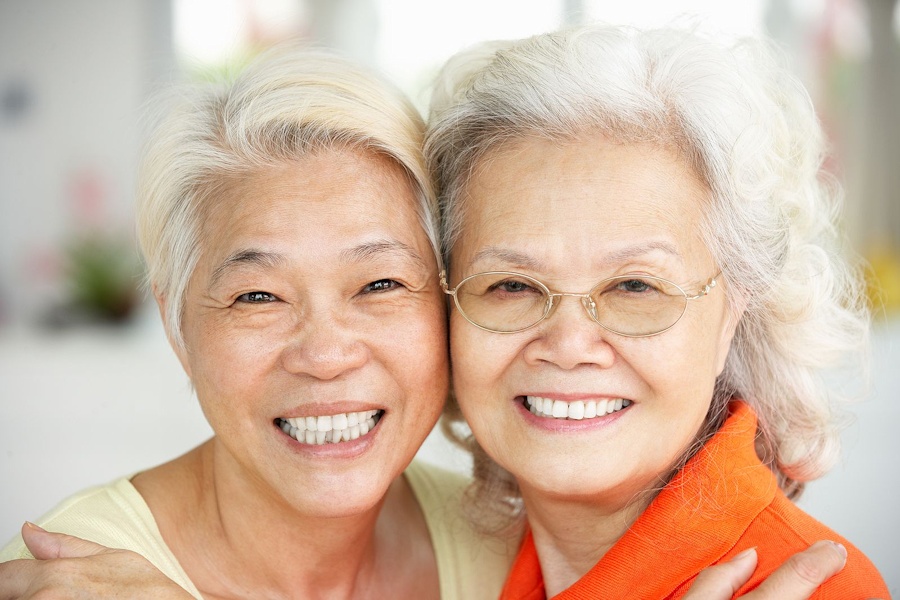 We are not old, we are seasoned!
Don't forget to visit us on FACEBOOK!