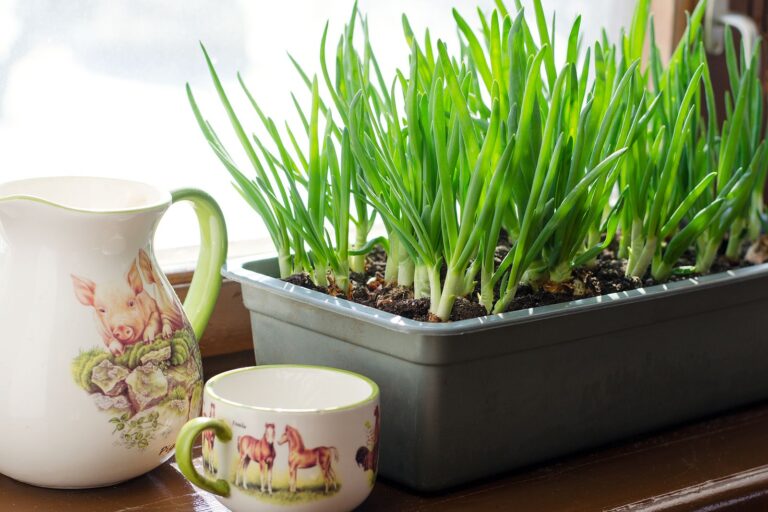 Growing Your Salad in a Window Box
A salad made with fresh vegetables is both healthy and delicious. And knowing you grew the vegetables yourself can make a salad taste even better. Those of us in our later years often have limited outdoor space available for gardening, but you don't need a whole lot of outdoor space to grow your own salad fixings. All you really need is a window box, planting soil, seeds, and water.
Window boxes can be installed outside a window, placed on the ground outdoors, positioned on a porch railing, or even kept indoors by a window. Indoor window boxes can be positioned at a height convenient for people using wheelchairs or with limited mobility. 
You can pick up a window box at any garden center or home improvement store. Even without much gardening experience or skill, you can soon be enjoying a fresh, flavorful, nutritious salad made of ingredients grown with your own hands.
Don't let a lack of garden space keep you from growing and enjoying fresh vegetables. Here are some simple steps to follow as you plant your window box vegetable garden.
Plan your garden. Decide on the vegetables you want to plant in your window box. Some of the vegetables that do best in a window box environment include lettuce, cabbage, peppers, spinach, onions, mini carrots, and small radishes. Herbs like parsley, sage, oregano, thyme, chives and basil also do well in a window box, as do strawberries.


Purchase your supplies. Pick up the things you'll need, like seeds, potting soil, and your window box(es). Talk over your plans with the professionals at your local gardening center or home improvement store. They will be happy to help make sure you have everything you need to get started.


Fill your window box with moistened potting soil. Spread the soil out evenly and pat it down so it settles into place. Tapping the side of the window box will help settle the soil. It's usually best to fill the box to about 1/4 inch below the rim. You may want to add some slow-release fertilizer or perhaps a couple handfuls of compost, if you have some on hand.


Be careful about spacing. Spacing is very important in a window box. The directions on your seed packets will help you decide how many rows of each veggie to plant. With your fingers, make a shallow trench about 1/4 inch deep for each row. Drop in your seeds, making sure to follow the spacing recommendations on the seed packets. Cover the seeds with about 1/4 inch of soil. Then pat down the soil.


Water your newly planted seeds gently. The amount and strength of watering is important to keep seeds from moving around too much in the soil. Make sure to keep the soil moist as you wait for something to happen, but try not to over water.


Watch and wait. Depending on the type of vegetables planted, it may take anywhere from a few days to a few weeks before you notice any growth. It won't be long though before little seedlings will be popping up out of the soil. Soon you'll be enjoying the fruits (or vegetables) of your labor in a fresh salad.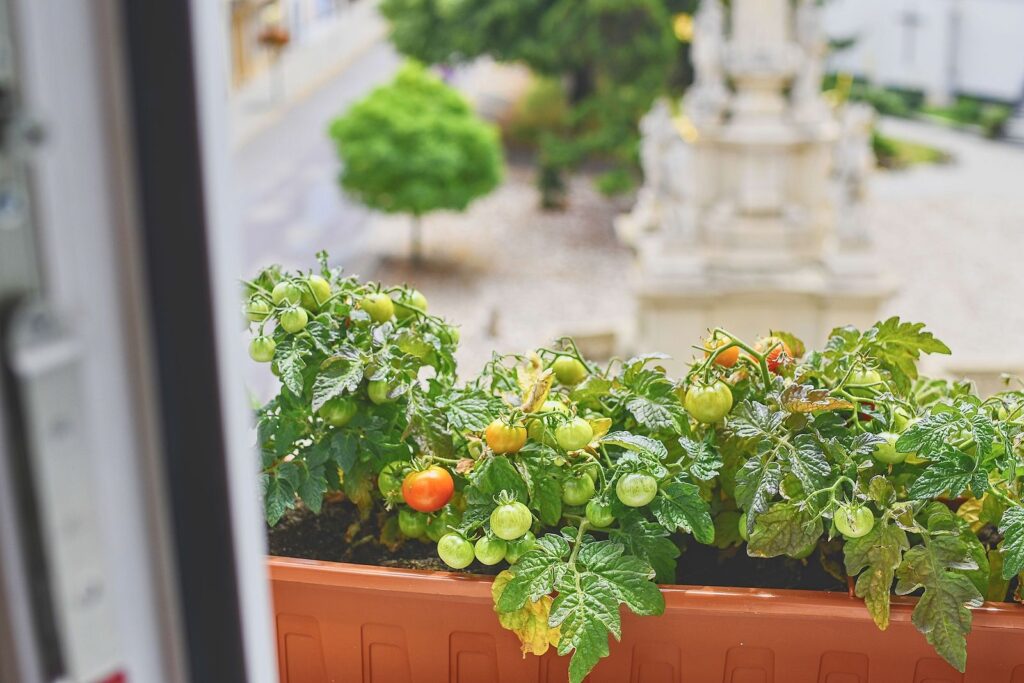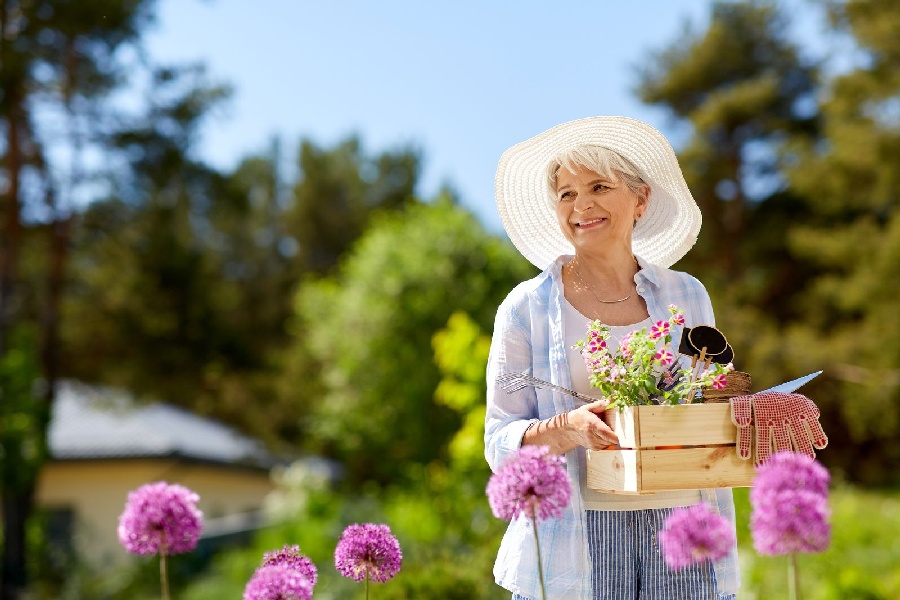 We are not old, we are seasoned!
Don't forget to visit us on FACEBOOK!