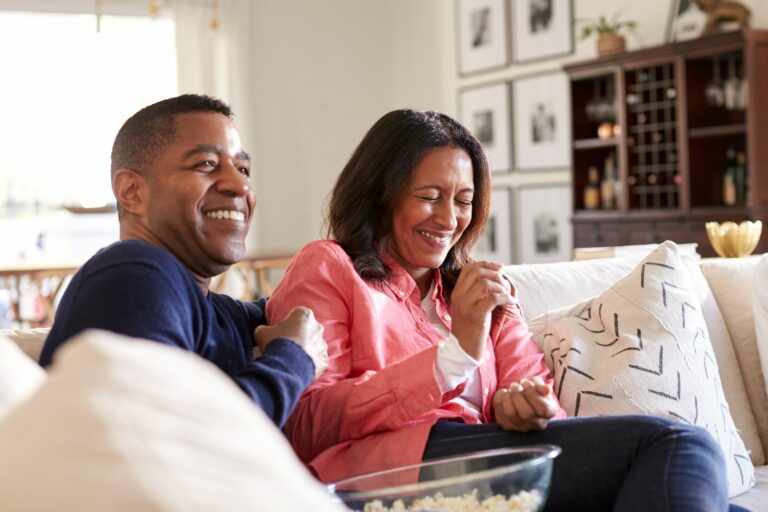 Funny "Old" Film Favorites
Nothing gets your mind off your troubles like a funny movie that draws you into the story and you forget about everything else for a while. A good funny movie makes you laugh out loud. Of course, one person may think a movie is "fall on the floor hysterical" while someone else finds it "just plain silly." Humor is subjective, after all, and the "funny bone" is unique to the individual. Some movies, however, are quickly embraced by the masses for their comic content and continue to gain new fans in future generations. Here are a few popular comedies you may want to watch… or watch again.
A few laugh out loud funny films…
Jimmy Stewart plays Elwood P. Dowd, a wealthy eccentric who claims to see and interact with a six-foot rabbit named Harvey. Everyone, including Dowd's sister Veta (Josephine Hull), thinks Elwood has gone "off his rocker" until some magical things start happening that positively impact people's lives. Elwood and Harvey even come to Veta's aid after her plan to have her brother institutionalized does not bode well for her. Josephine Hull received a Best Supporting Actress Oscar for her role.
THE SEVEN YEAR ITCH, 1955:
The movie focuses on the supposedly common urge to be unfaithful after seven years of marriage. During a particularly hot summer for New York City, a sort of "every man" husband named Richard Sherman (Tom Ewell) stays home in Manhattan while his wife and son escape the heat at the seashore in Maine. The man meets a pretty, wide-eyed blonde (Marilyn Monroe) and his imagination goes wild. Monroe's trademark giggle is the perfect accessory for Sherman's dream girl.
Almost everyone is familiar with the movie's premise about unlikely roommates, but the story is amusingly told with perfect timing in this film favorite. When sloppy sportswriter Oscar (Walter Matthau) lets his neatnik friend Felix (Jack Lemmon) move in, it doesn't take long for the two to clash and for comic conflict to ensue. Of course, Felix cannot stand Oscar's disorderly and chaotic lifestyle and Oscar cannot tolerate Felix's obsession with cleanliness.​
Airplane with its lineup of wacky characters played by an ensemble cast of talented actors gave birth to the still popular genre of the farce-themed film. Airplane makes fun of almost every disaster movie around at the time it was made. Astonishingly, its writers found ways to make audiences laugh at scenes that should be frightening or repulsive. Most are exaggerated to a ridiculous degree. Hilarity ensues as soon as the cockpit crew (including Peter Graves and Kareem Abdul-Jabbar) comes down with food poisoning and an ex-fighter pilot (Robert Hays) must take over in spite of his deep-seated fear of flying.
When a troubled actor (Dustin Hoffman) can't land a job, he believes it's because the only parts available are for women. So he becomes a woman named Dorothy and lands a role on a soap opera. Dorothy is an overnight sensation and loved by the audience. Problems arise when the actor ends up falling in love with his co-star Julie (Jessica Lange). He also has to fend off the advances of a lecherous older actor (Charles Durning). The story may seem outlandish, but it is packed with laughs. Lange took home an Oscar for her role.
Almost anyone who has ever worked in an office "gets" the humor in this film about the plight of workers in the cookie cutter environment of the corporate world. Peter Gibbons (Ron Livingston) hates his routine existence and via a comical twist ends up with a "who cares" attitude. He skips work, sleeps in, and shows no initiative whatsoever. Despite his best – or rather worst – efforts, Peter is promoted as his co-workers lose their jobs. Stephen Root is especially funny as a long-time employee whose main fears are about the location of his desk and his unsanctioned stapler. Cary Cole is perfect in the role of Peter's creepy boss and nemesis.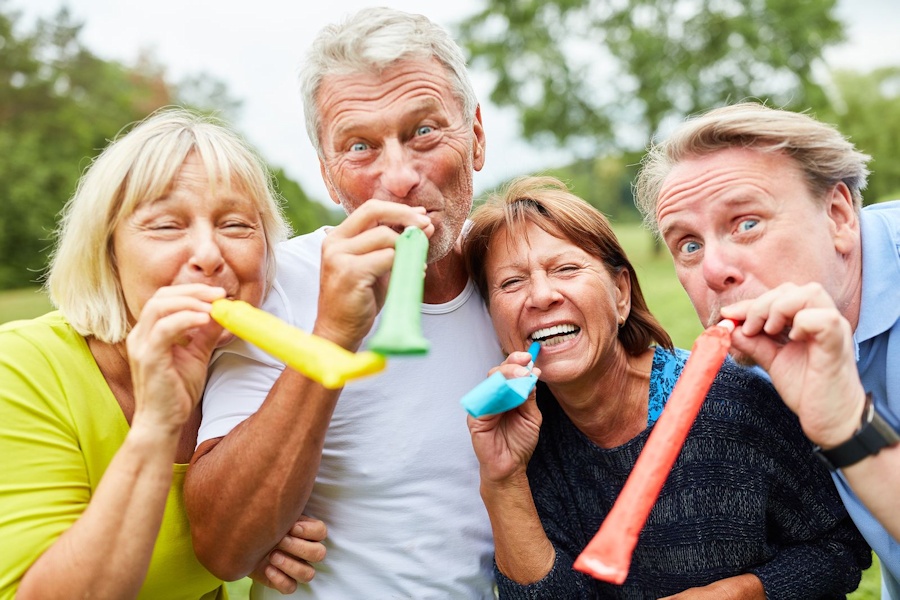 We are not old, we are seasoned!
Don't forget to visit us on FACEBOOK!