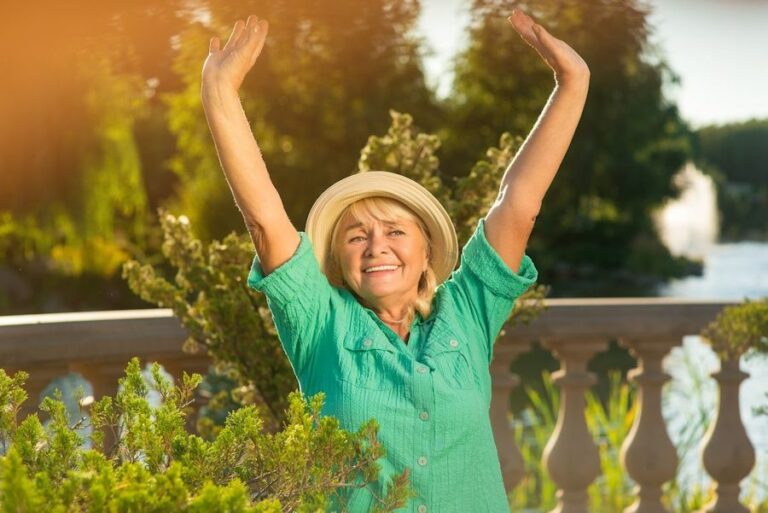 Choosing a "Vacation for One"
People tend to think that taking a vacation means traveling with at least one other person. Not true. Travel does not have to be a group event. You can go on vacation by yourself and have a great time. It may seem surprising, but solo travel is becoming more and more popular with people in their "seasoned" years.
When you travel on your own, you get to make all the decisions. You can move at your own pace, go where you want to go, and do what you want to do. Thanks to cell phones, tablets, and video chatting you can stay in touch with your friends and loved ones back home throughout your entire trip.
Of course, if you're uncomfortable doing things on your own, vacationing alone might not be for you. If you're on the fence about whether you would enjoy a solo vacation, you might want to test the waters by taking off on a long weekend by yourself before heading out on a longer adventure.
Visit an interesting locale within driving distance of home where you can stay in a hotel or bed and breakfast for a few days and try out some of the things you might do on a full length solo vacation. Dine by yourself. Visit a museum. Check out any local tourist attractions. By the end of the weekend, you will have a much better idea of what to expect from a solo vacation and whether or not it's something you would enjoy.
If you do decide to give solo travel a try, the following are a few tips you may find helpful.
Helpful tips for planning a solo vacation…
Scour the Internet for information about your destination. Look for reviews and comments by fellow travelers.
Think about the type of vacation that would be the best fit for you and the activities you enjoy. Do you love a tropical environment? Do you like exploring historic landmarks? Are you interested in learning about a different culture or trying new foods?
Seriously consider whether or not you will really be comfortable on your own. Some solo travelers prefer taking a package tour or cruise where there will be other people going on excursions and taking part in activities. Many tour groups are designed specifically for those of us in our seasoned years.
KEEP YOUR PLANS PRACTICAL AND MANAGEABLE
Stop and think about each activity before making final arrangements. What may seem like a good idea in the planning stages of a vacation could become overwhelming or even unsettling in reality.
You may picture yourself busily hopping from one destination to another or following a full itinerary that keeps you busy every minute of every day. But is your vision realistic? Always consider whether or not the plans you make will actually fit well with who you are in your everyday life.
You won't want your vacation to be stressful, strenuous, or exhausting. Make sure you leave yourself time to unwind, relax, and enjoy your surroundings.
ALWAYS PUT YOUR SAFETY FIRST
Before leaving home, find out if there are any concerning security issues at the locations where you will be staying or visiting. Also think about the little things you might not consider when traveling with a companion. Remember, you will be on your own.
Here are a few safety tips to remember.
If you are flying alone, try to schedule your flights so you will be arriving at your destination before sundown.


If you arrange for a car service to pick you up at the airport and take you to your hotel or resort, do some checking to verify the service is reliable and trustworthy.


If you are renting a car, learn about the route you will be taking before heading out on the road. ​


If you are going to hail a taxi, ask for help from an airport or hotel/resort employee.
Keep in mind that you will be responsible for all your luggage. Pack accordingly. At some point during your trip, you will probably have to carry, push, or pull whatever number of suitcases you bring with you.
If you will be flying, try to limit yourself to one suitcase to check in and one smaller carry-on suitcase or bag to bring with you on to the plane. Most airlines also allow a second small carry-on bag, which is usually a pocketbook for women. Nowadays, there's usually a cost for each piece of luggage.
Even if you would like to bring a different outfit for every day and evening, think strategically. Bring items you can mix and match. Some people like to lay out everything they want to pack, carefully scrutinize it all, and then return as many items as possible to their bureau or closet.
Remember to carry some essential clothing — like underwear, a sweater, or even a change of clothing – in your carry-on bag in case your larger suitcase is misplaced while en route. It doesn't happen all that often, but luggage can mysteriously vanish.
AVOID BRINGING ALONG HEAVY ITEMS
Hotels, resorts, and cruise ships usually provide hair dryers so that is one bulky item you can cross off your list.
When traveling alone, there are many opportunities to read. However, packing books can add a lot of extra weight to a suitcase. Think about investing in an electronic reader (eReader), like a Nook or Kindle, if you don't already own one.
Some electronic readers are surprisingly lightweight and allow you to download hundreds of books and magazines. When you bring along an eReader, you won't have to take up space in your baggage with a selection of reading material.
Keep your eReader where you can get at it easily. You never know when you might have a few minutes to fill.
BE CAREFUL ABOUT STORING YOUR CASH, CREDIT CARDS, AND PASSPORT
While traveling, protect your money and valuables by keeping some cash and credit cards in your wallet and additional money and cards in another spot. If your wallet is stolen or lost, you will still have money and cards with you.
Most hotels, resorts, and cruise ships have a personal safe in each room where you can store your valuables. You will be able to come up with your own unique entry code that will ensure you are the only person who can open your safe.
Try to remember the code for your safe. Do not write it down and hide it in your room. Instead, jot down a clue that will remind you of the code without spelling it out for anyone else to find. If you forget your code, security staff will be able get into the safe in an emergency situation.
Keep the folks back home apprised of your daily itinerary and evening plans. Select someone to check in with on a daily basis. It might be just a quick email or text, but do not let a day go by without making contact. You don't want anyone to worry about you needlessly. Most hotels, resorts, and cruise ships provide WiFi and usually have a computer room available with computers and printers.
Before leaving home, check in with your cell phone service provider so you won't face any unexpected surprises or issues once you reach your destination. ​You may have to make some changes to your cell or smart phone before landing in your destination. Most of the latest smartphones should be fine in most populated areas, but older cell phones may not function correctly outside the United States.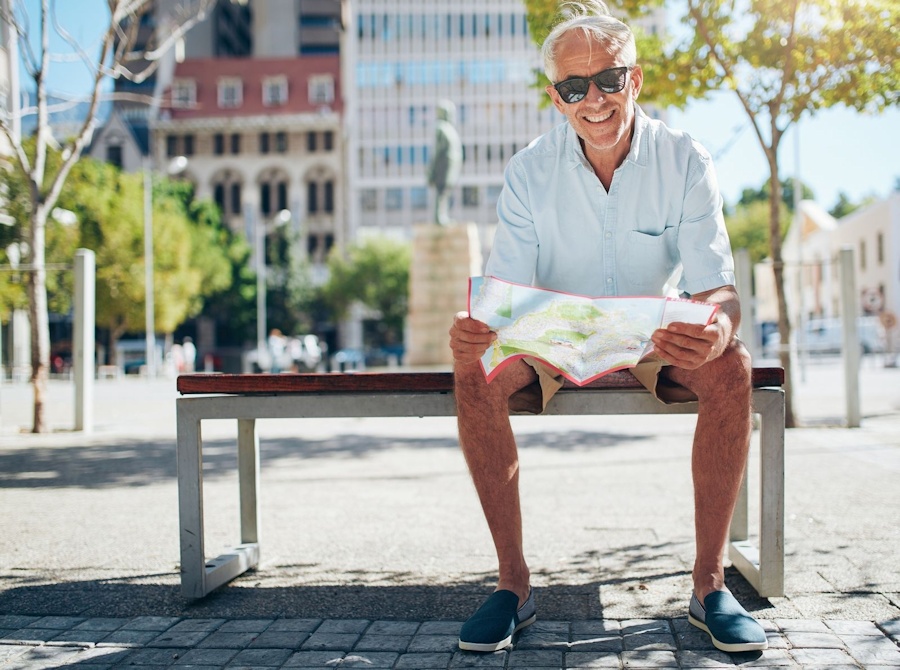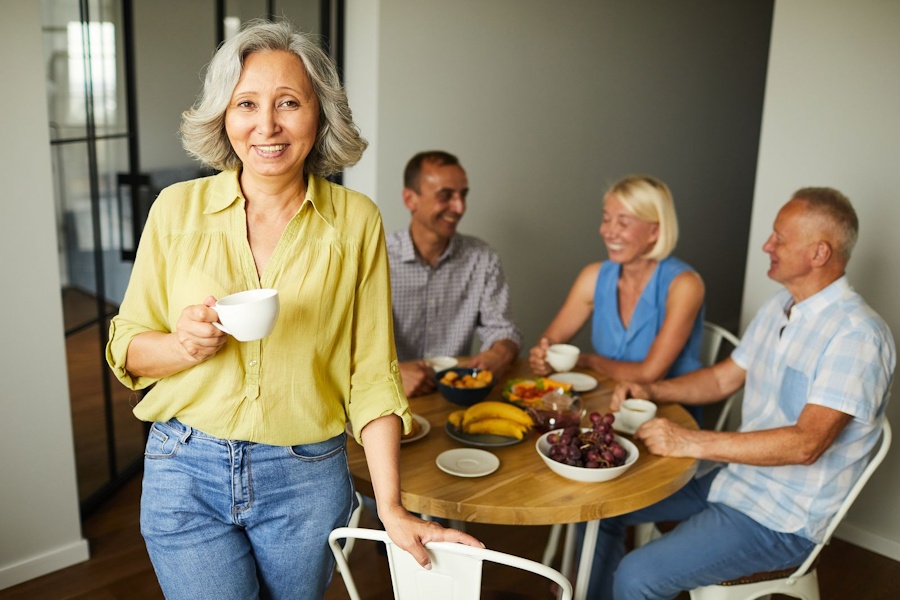 We are not old, we are seasoned!
Don't forget to visit us on FACEBOOK!