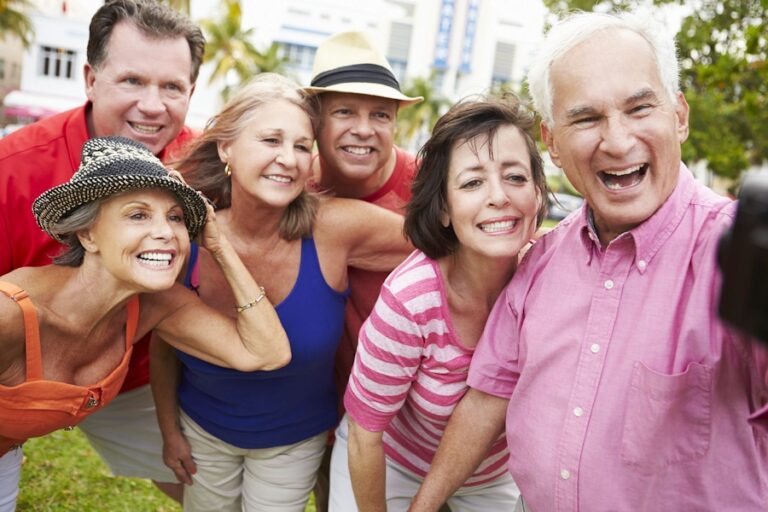 Exploring a Move to an Active Adult Community?
Where you live impacts every aspect of your life. It's important to feel happy, safe, and able to be as active and happy as possible for as long as possible wherever you live. Moving to an age-specific, active adult community is a choice many folks make as they head into their "seasoned" years. But it's a step that should be taken after plenty of thought and research. And it's always a good idea to really shop around before purchasing a home and moving in.
Most active adult communities are geared toward the 55+ age group. Living in a place where you can grow older in the company of others around your own age can be comfortable and lots of fun. People of the same age share similar experiences and memories and understand each other in ways those from other generations may not. However, some folks don't like having all their neighbors limited to their own age group and prefer living near people of other generations. It is really about what would is best and most enjoyable for each individual or couple.
These days, active adult communities seem to be popping up just about everywhere. They can differ quite a bit from one to another. Some are almost like living in a resort, with loads of amenities and planned activities. Others are the same as a traditional neighborhood except for the fact that residents are all above a certain age. Some people like to rent for a while before purchasing a permanent home in a community that interests them. That way, they can get to know the place and the people living there before making a long-term commitment.
If you're thinking about moving to an active adult community, here are a few suggestions from people who have made the decision for themselves.
Investigate the community's management team, as well as its builder. Take the time to thoroughly research the backgrounds and reputations of both. Are administrators experienced in running successful active adult communities? How many similar communities has the builder developed? Look at online reviews and get information about the community from the Better Business Bureau. You can also use local court records and state licensing boards as a resource to find out about any complaints, lawsuits, disciplinary actions, etc.


Inspect the community's environment. Everyone wants to live in an attractive, well-kept, and safe neighborhood. Drive and/or walk around the grounds to see how everything looks. Are homes and common buildings well-maintained and well-lit? Are trees, plants, lawns, and flowers healthy? Are roads, sidewalks, paths, and walkways safe and attended to appropriately? If the community is located in a cold climate, is snow and ice removed promptly?


Make sure there's a home design available that's right for you. One of the best things about buying a home in an active adult community is that the home will probably be designed to support you as age. Home aging accessories do not have to be obvious or recognizable. They may include things like wider doorways and easy entry showers and baths. Doors and lighting fixtures are designed for people who may have physical limitations or medical issues like arthritis. Many homes are all on one floor or include the master bedroom on the main floor if there is a second floor. Make sure to look over all floor plans offered within a community so you can choose the one best for you.


Check out the activities available. Many active adult communities offer a wide range of activities and amenities geared specifically toward the age group of their residents. You will want to make sure there are things offered suitable to your lifestyle and that you will enjoy. Some communities are built near a golf course and many offer recreational facilities like swimming pools and tennis courts. Some have restaurants and coffee shops within the community. Some have stores for shopping. Most offer a clubhouse or common building where activities are held, including classes and workshops on things like arts and crafts, literature, financial planning, travel, and much more. Some offer social get-togethers, community theater productions, movie screenings, and gaming events.


Speak with current residents. These conversations can provide you with a pretty accurate feel for the atmosphere of the community and the personalities of the people who live there. Remember, your neighbors can have a big impact on your life. If you like having some space and time to yourself, look for a community where you get a sense that your neighbors will respect your desire for privacy. If you like a lot of company, look for an environment suitable to your preference. It's a good idea to ask management about the average age of residents as well, especially if you do not want to be one of the youngest or oldest people living there.


Don't forget to ask about added costs. When you move into an active adult community there will probably be expenditures beyond the cost of your own home. Very likely, you will be expected to pay an annual or monthly resident fee. There also may be extra fees for amenities and activities, like snow removal, landscaping, transportation, clubs, golf, tennis, classes, and events. There could be a food and beverage minimum at the clubhouse or restaurants as well.


Get to know the local area. If you're not familiar with the area where a community is located, do some research. Learn about the availability and location of the resources you will need outside your new neighborhood. Managing our health as we get older can require specific health care options so it is vital that they be nearby. Locate the closest hospital and doctors and make sure they are of high quality. Make sure there's local access to the latest medical treatments and procedures. Make sure doctors are accepting new patients. Also look into resources like grocery stores, gas stations, transportation, shopping, etc. You will also want to know about any development plans in close proximity to where you will be living. For example, you don't want to buy a home based on its lovely country view only to find out a shopping mall is about to be built that will ruin the scenic vista. Of course, it's important to look into the safety of the surrounding area. Check in with local police about the crime rate in the vicinity. While you are at it, don't forget to look into local tax rates as well.


Study all rules and restrictions. Most active adult communities have rules and restrictions residents must abide by. In most cases, there's a homeowner's association of some kind that enforces the policies. Most groups are made up of elected residents and perhaps a representative of the company managing the community. Some rules and restrictions you may be about things you'd expect, like pool use, outdoor grilling, smoking, walking pets, and parking. Others could regulate less obvious things like the color of your home's front door, use of outdoor holiday decorations, owning an RV, storing a boat, or even the types of flowers you're allowed to plant around your home.


Search out any current issues or problems. Whether it's a legal issue like litigation against the community's management company, financial issues like a minimal reserve fund for future capital expenses, or social issues like conflicts between neighbors, you'll want to know if problems exist that will affect you once you move into the community. A good way to identify such issues is by asking for copies of the Home Owners Association's annual budget along with meeting minutes, as well as any resident newsletter or communication vehicle. Most problem areas will probably be mentioned within these materials.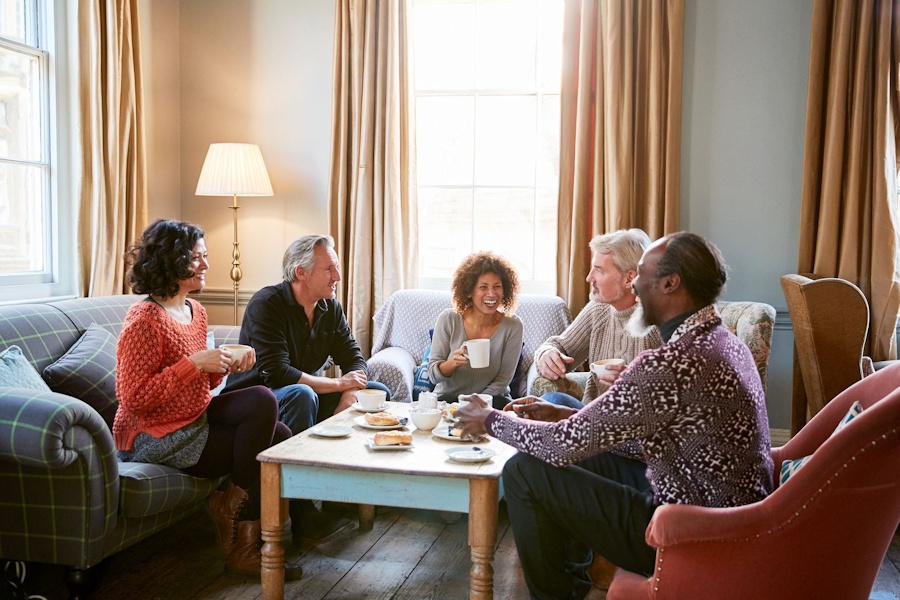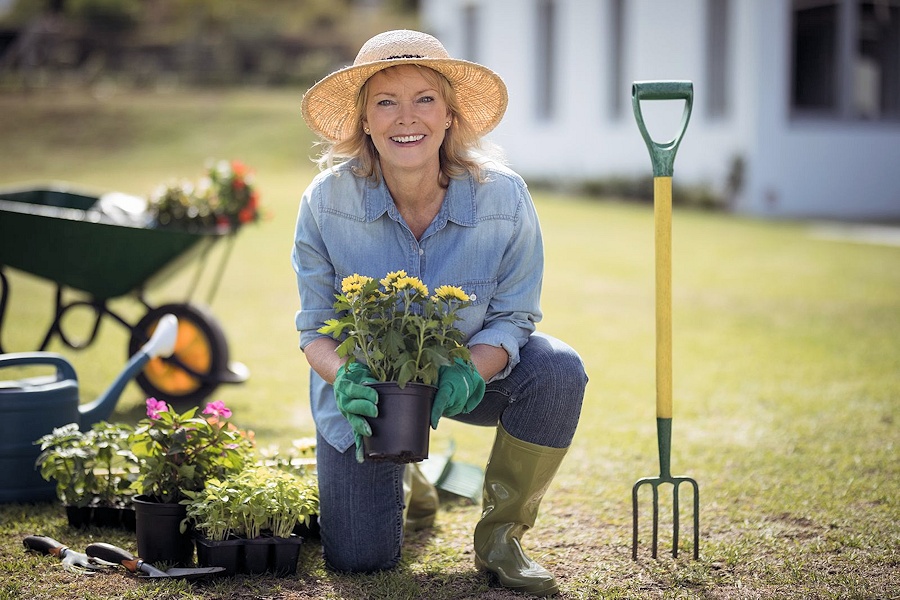 We are not old, we are seasoned!
Don't forget to visit us on FACEBOOK!