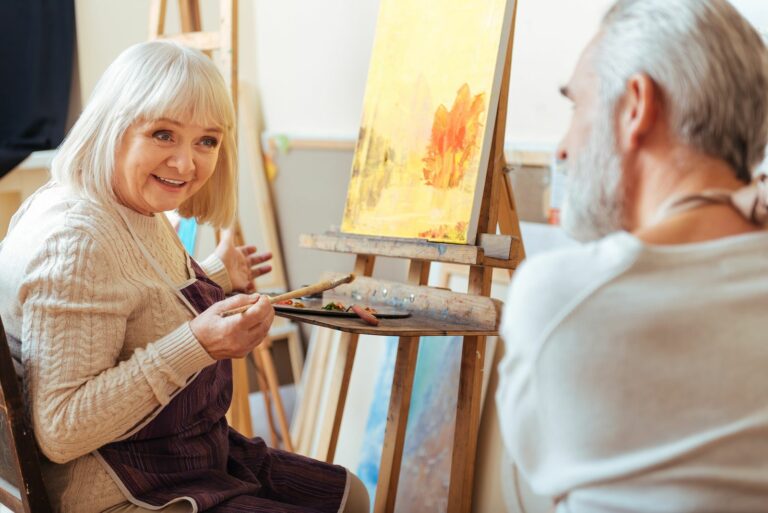 Great Places for Meeting
New Friends
Let's face it, meeting new people can be a challenge at any age. Finding new people you connect with often takes some time and effort. It means putting yourself out there. It means looking for an environment where there are other people your age with interests similar to yours. We've put together a list of places that can provide an opportunity for those of us in our "seasoned" years to meet up and get to know each other.
Stop by Your Local Senior/Active Adult Center
Most cities and towns in the United States have senior centers. Most are open to anyone 50+. Today's senior centers are not what you might imagine. Today's senior centers offer a place to socialize… and so much more… including a wide variety of activities and events. There are fitness and health programs, classes, workshops, guest speakers, travel; golf outings, shopping excursions, movies, book clubs, dances, and entertainment.
If you enjoy playing golf, the local golf course is a great place to meet other golfers who share your passion. Perhaps you would be interested in joining a senior golf league and entering a senior golf tournament or two. If you are not a golfer, most courses offer classes to help you learn the sport. Many golf courses have special rates for seniors, so make sure to take advantage of them.
Most garden clubs have monthly meetings where members share gardening tips and socialize. If you enjoy planting and/or tending a garden of any type or size, joining a garden club will introduce you to other gardening enthusiasts in your area. Some garden clubs are for seniors only. To find out if there's a garden club in your area, try contacting your local horticultural society, senior center, or library.
What are you interested in? Most likely, you can find a class on the subject. Check out continuing-education classes at local high schools, colleges, and universities. Many colleges allow older adults to audit classes at no cost. If you would like to take up a new activity or hobby, look for lessons offered in your community. Your local library, senior center, or newspaper may have a directory of classes available nearby.
Put on Your Dancing Shoes
Dance schools are not just for the young. Many of the same dance schools attended by children and teens also offer dance classes for adults. Some offer classes designed especially for those of us in our "seasoned" years. Ballroom dancing is very popular right now, but there are many dance styles you might enjoy. If you don't have any dance experience, try to find a beginner class where you'll learn all the basics. Dancing is a fantastic way to exercise while having a great time. As with any new exercise regime, it's important to check with your doctor to make sure dancing is appropriate for your current health status.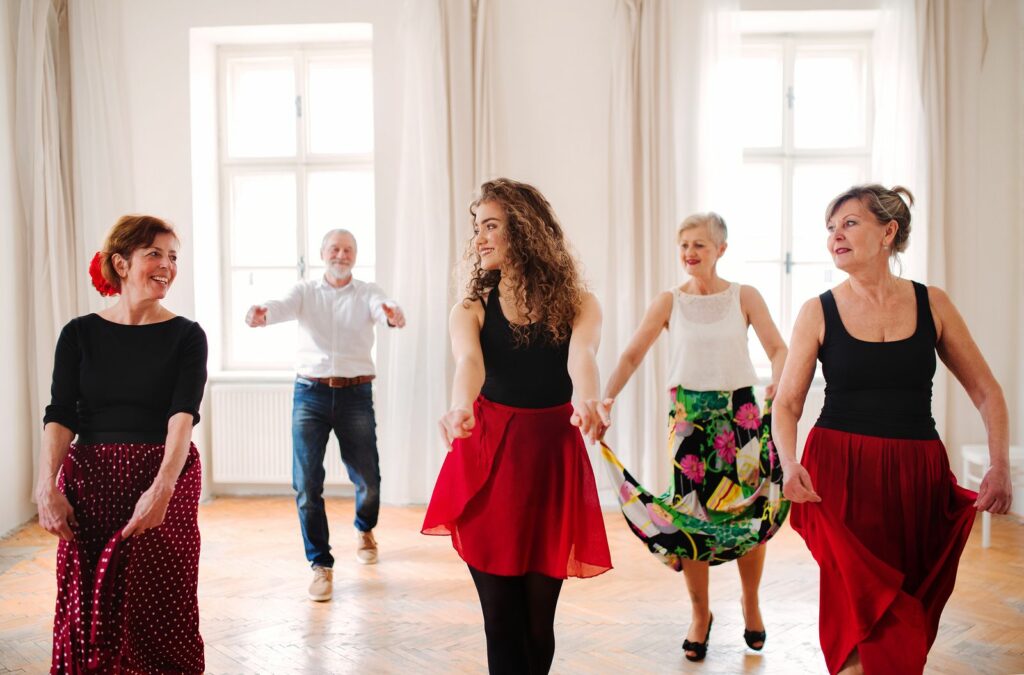 We are not old, we are seasoned!
Don't forget to visit us on FACEBOOK!